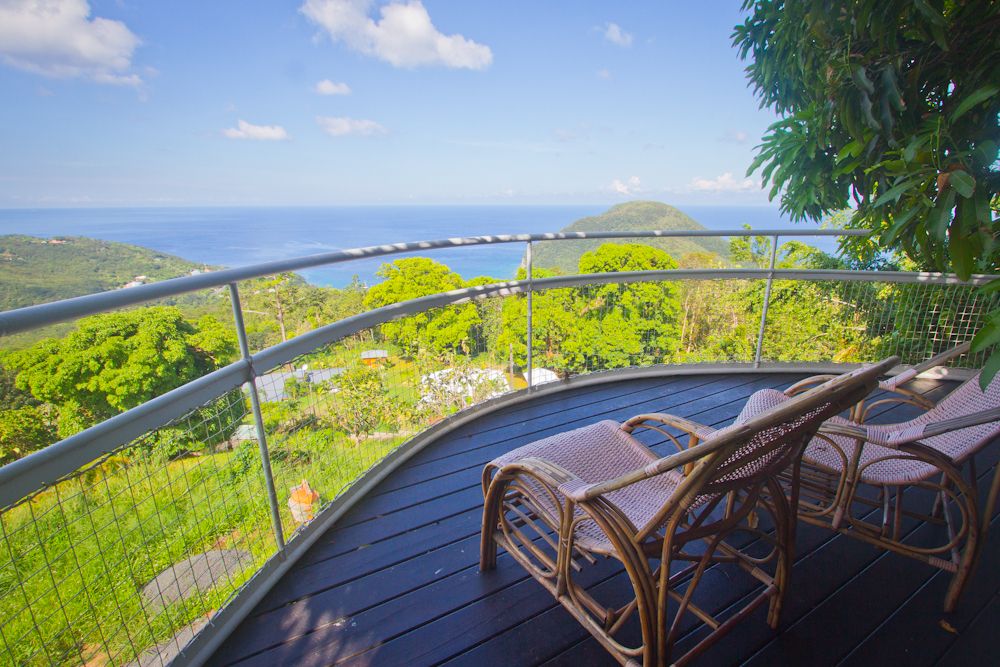 Le Fitzcarraldo – Rent a tree house in Deshaies
Suspended overlooking Deshaies Bay, our latest creation is named for a conquistador and lover of adventure: "The Fitzcarraldo".
At a crossroads by three mango trees, push open the door to find a terrace with shower, Japanese bath, kitchen and living room – like a boat swept up into the intertwined branches. The best is yet to come: wheel the sliding bed outside for a night under the stars!
And the adventure doesn't stop there: go down a few steps and you'll find a second bedroom, coiled around an ancient tree trunk.
Enjoy watching the sunset all year round.
This "cabin" is also designed to accommodate people with reduced mobility.
Between sky and sea, nestled in the arms of the Fitzcarraldo, time stands still.