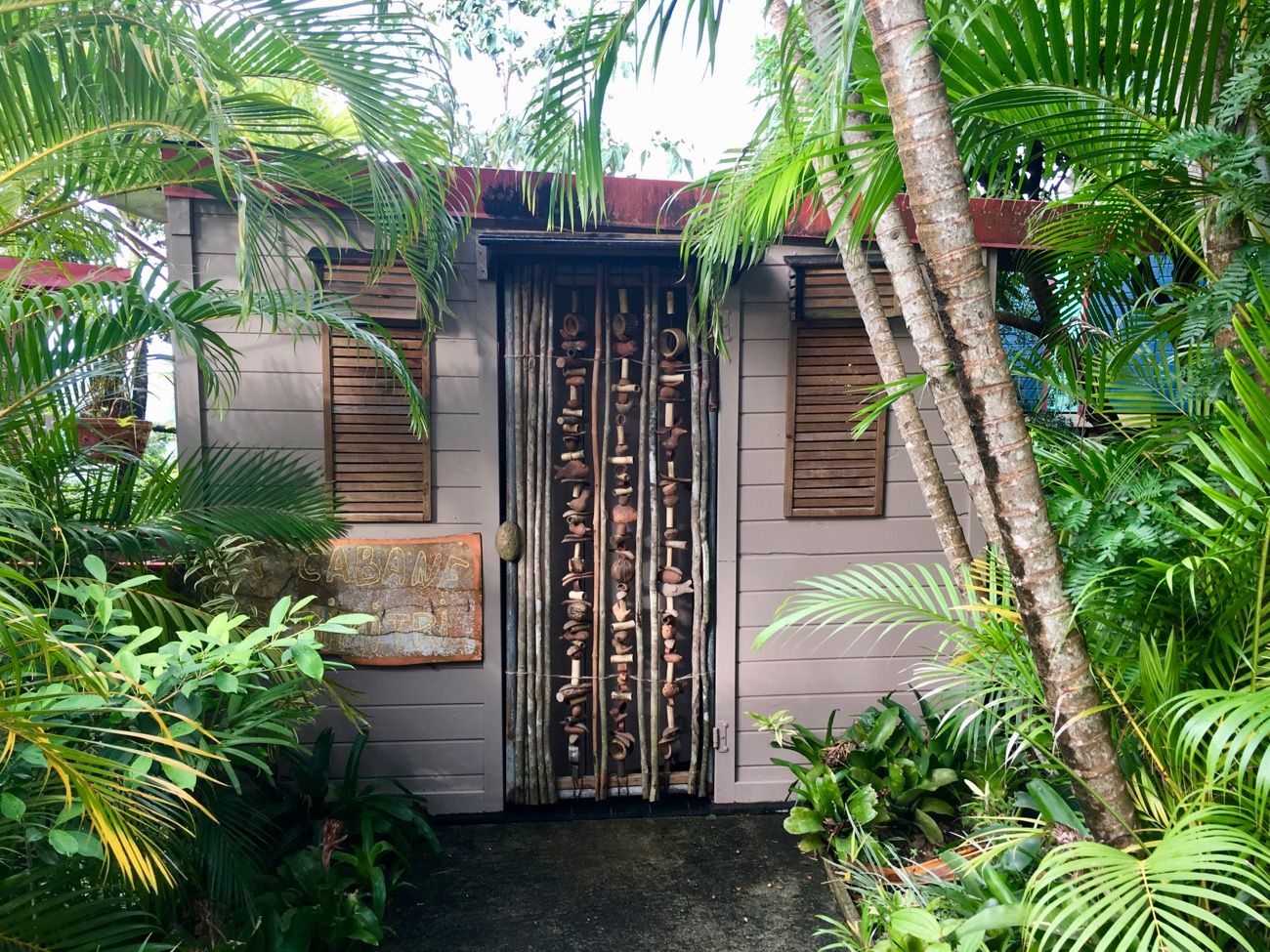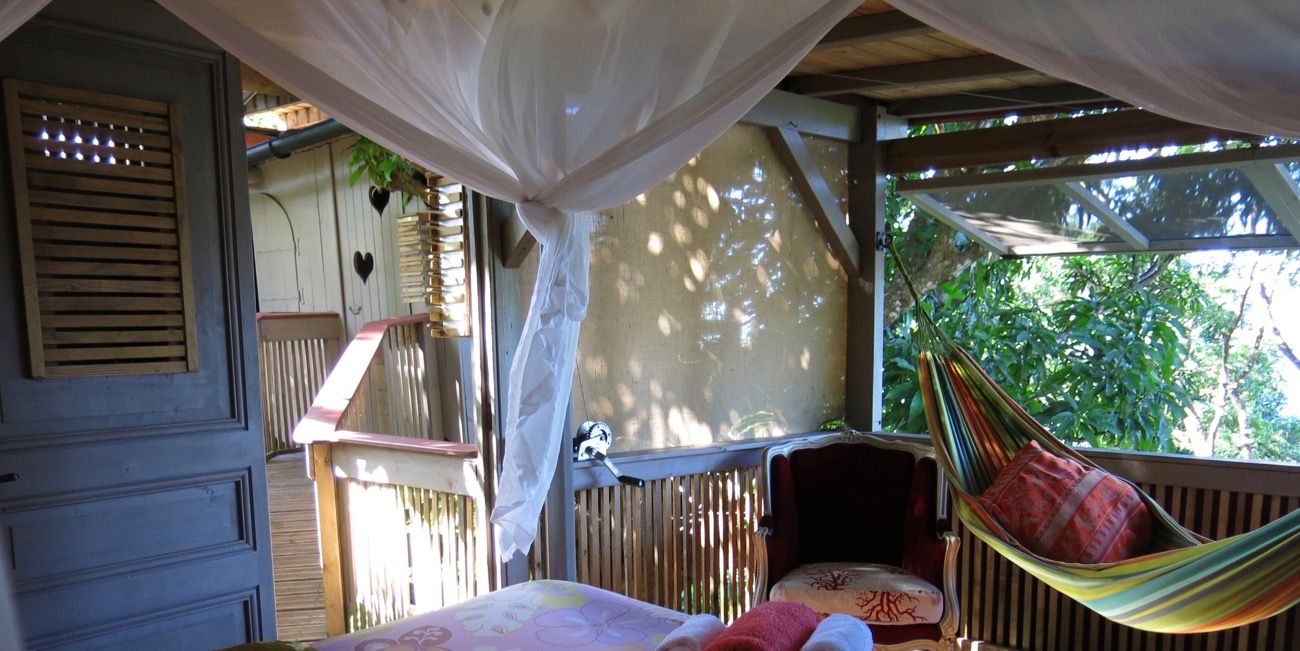 Cabane de Dimitri – Rent a tree house in Deshaies
When Dimitri left to discover new horizons, he left us his childhood cabin.
Georges has transformed the cabin into a cozy, welcoming nest.
Push the first door to discover the living room and a cunningly concealed bathroom.
Take the footbridge from hut to hut to find the kitchenette, a bedroom overlooking the Caribbean Sea and a lounge area nestled in the hollow of the branches.
Climb up to the top of the mango tree, and you'll be amply rewarded with a Japanese bath on the sun0deck.
Luxury adventure in the treetops…