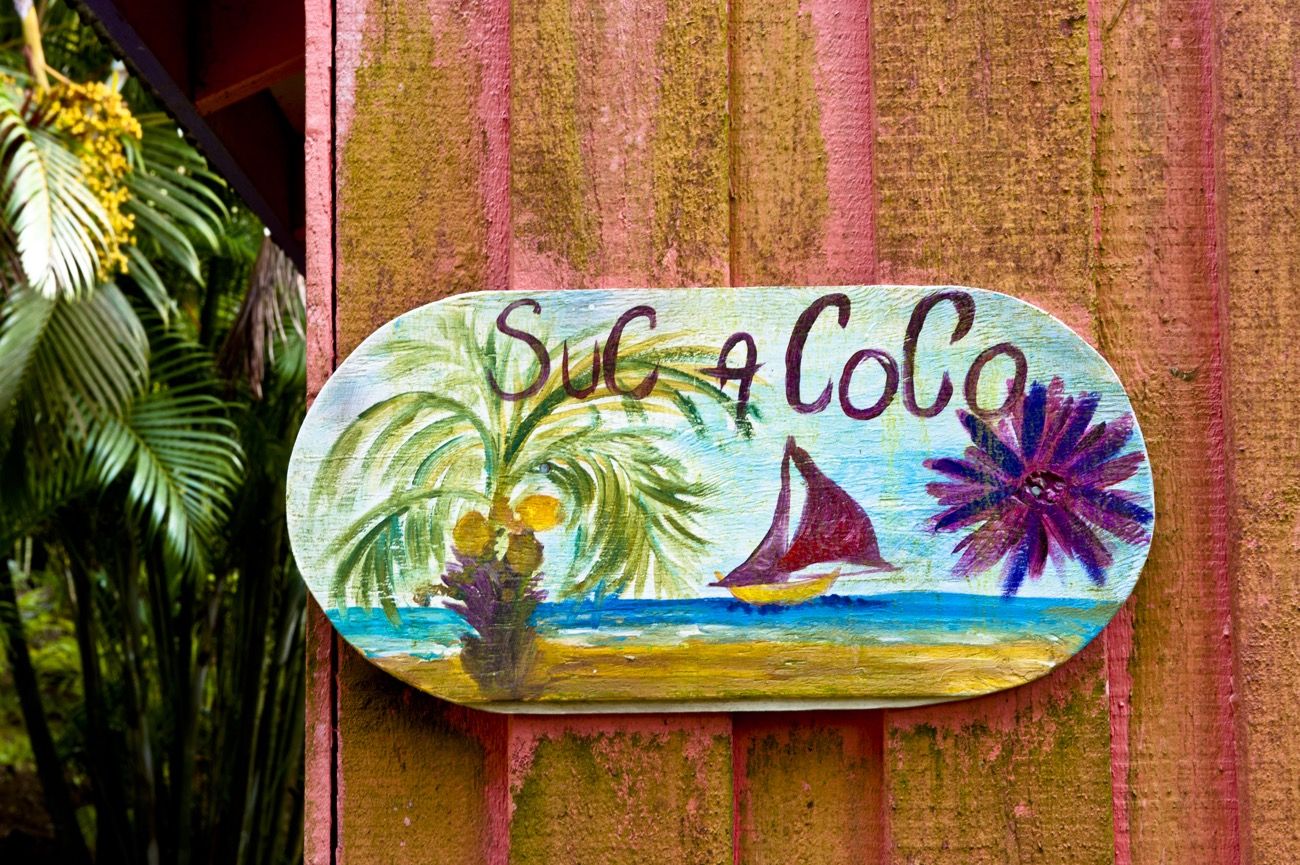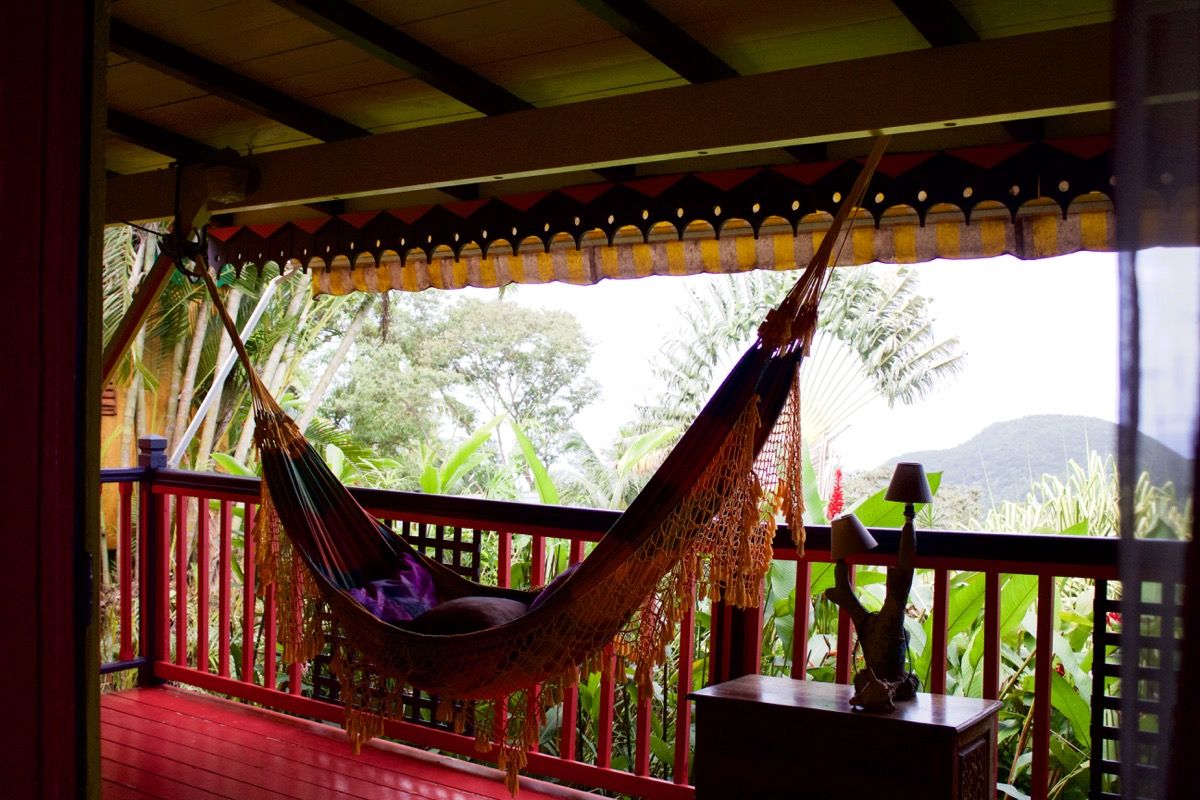 Suc à Coco – Creole huts and villas in Deshaies
Suc à Coco: warm, candy-toned colors reflect the laid-back and exuberant Creole lifestyle.
At Suc à Coco, share your shower with nature!
Relax in the hammock and outdoor lounge space on the terrace, overlooking the azure expanse of the water.