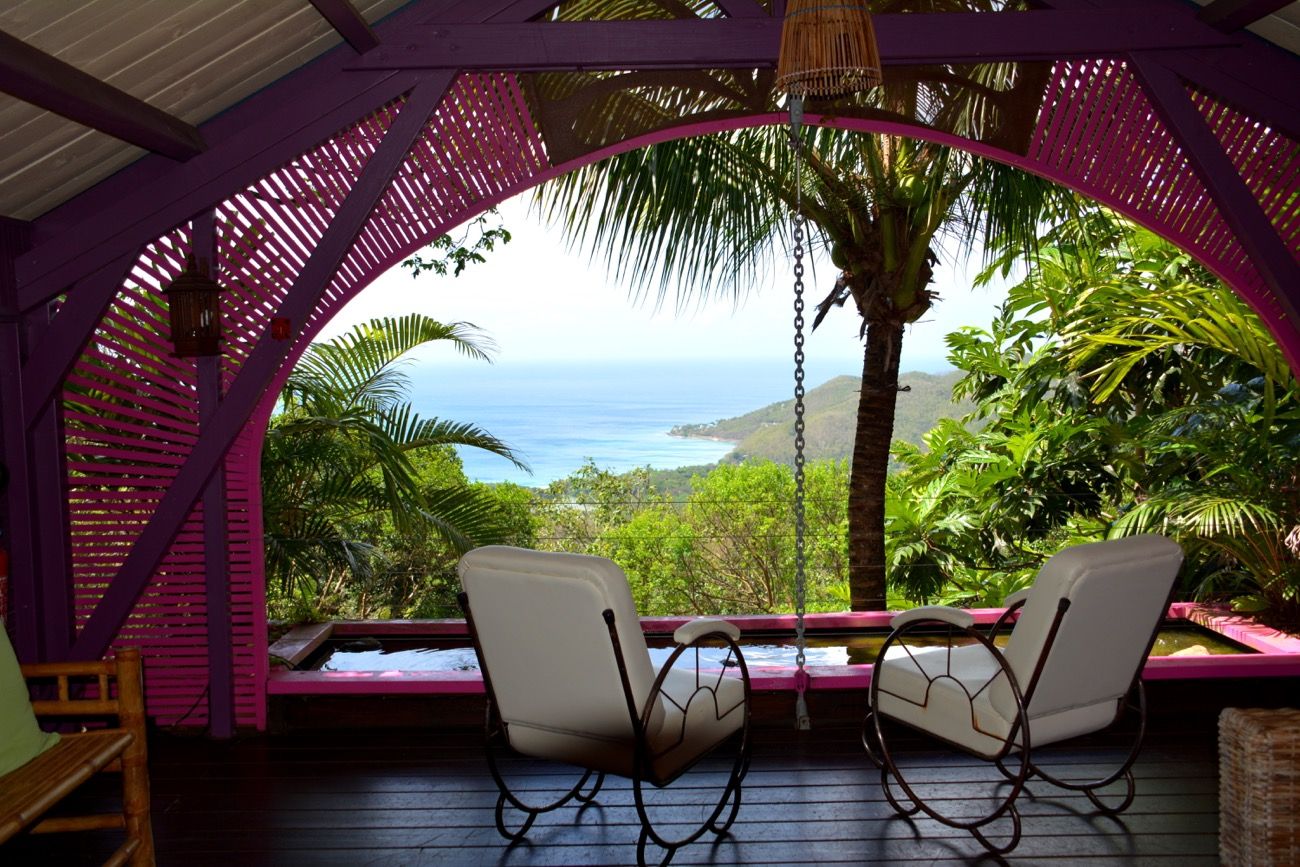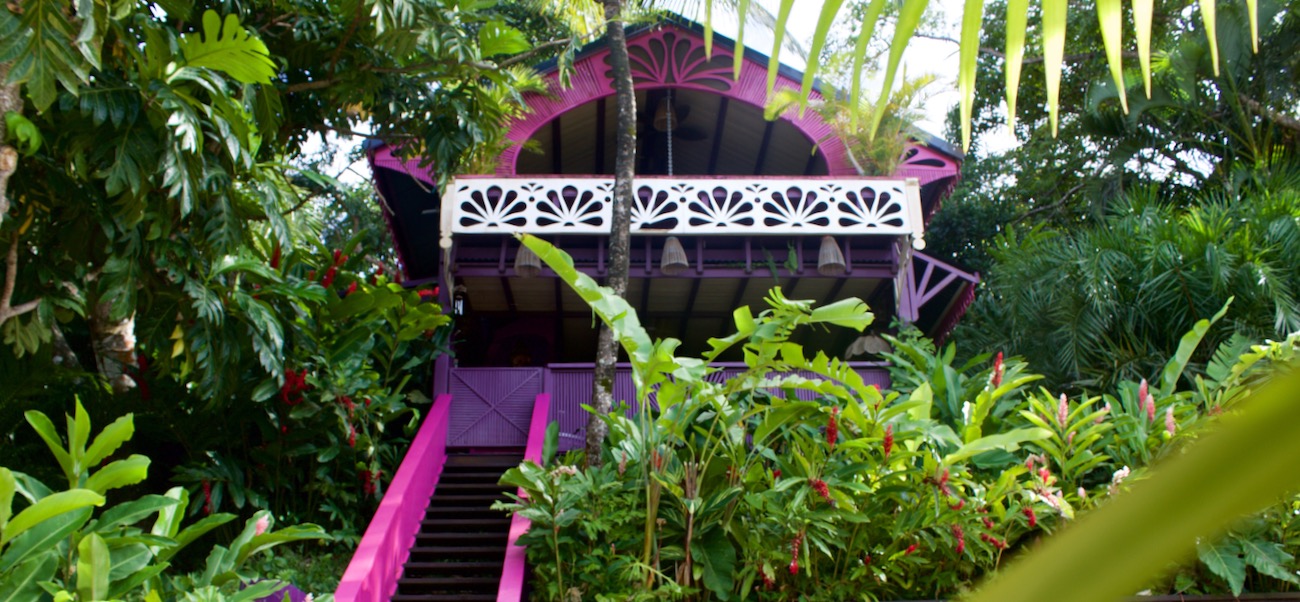 La Kaz à Léa – Creole huts and villas in Deshaies
We like to call this "Lea in Wonderland": a Creole hut decorated in candy-bright tones.
Climb the stairs and enter the world of books… Choose a book at random, then step from the library straight into your sumptuous bedroom.
Push open another door to find a sheltered outdoor bathroom, where the Japanese bath blends in with greenery, water and sky in perfect harmony.
A second flight of fuchsia pink steps takes you to another bedroom with panoramic views over Grande Anse Bay.
Lea's dreams have become reality: this is PARADISE!