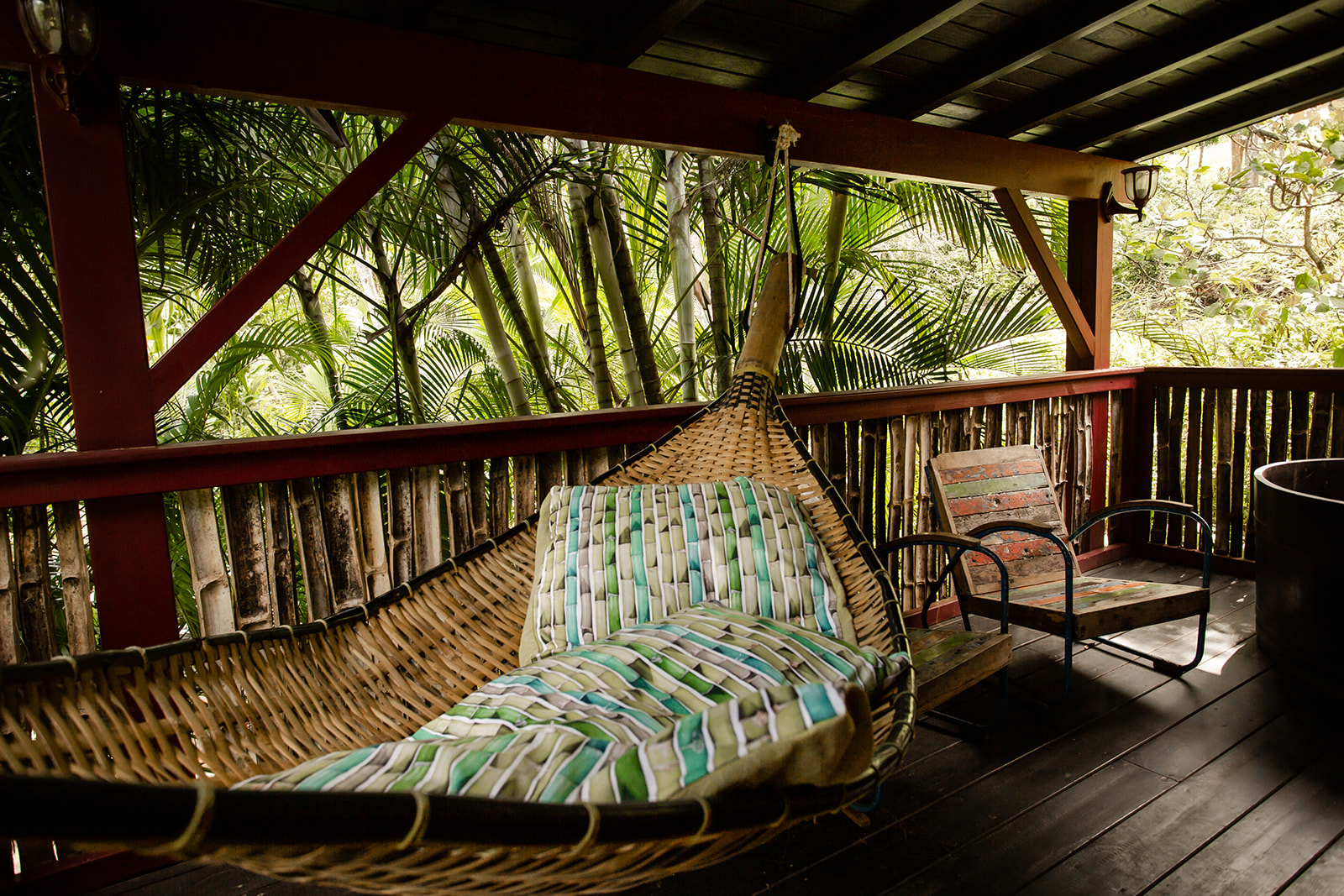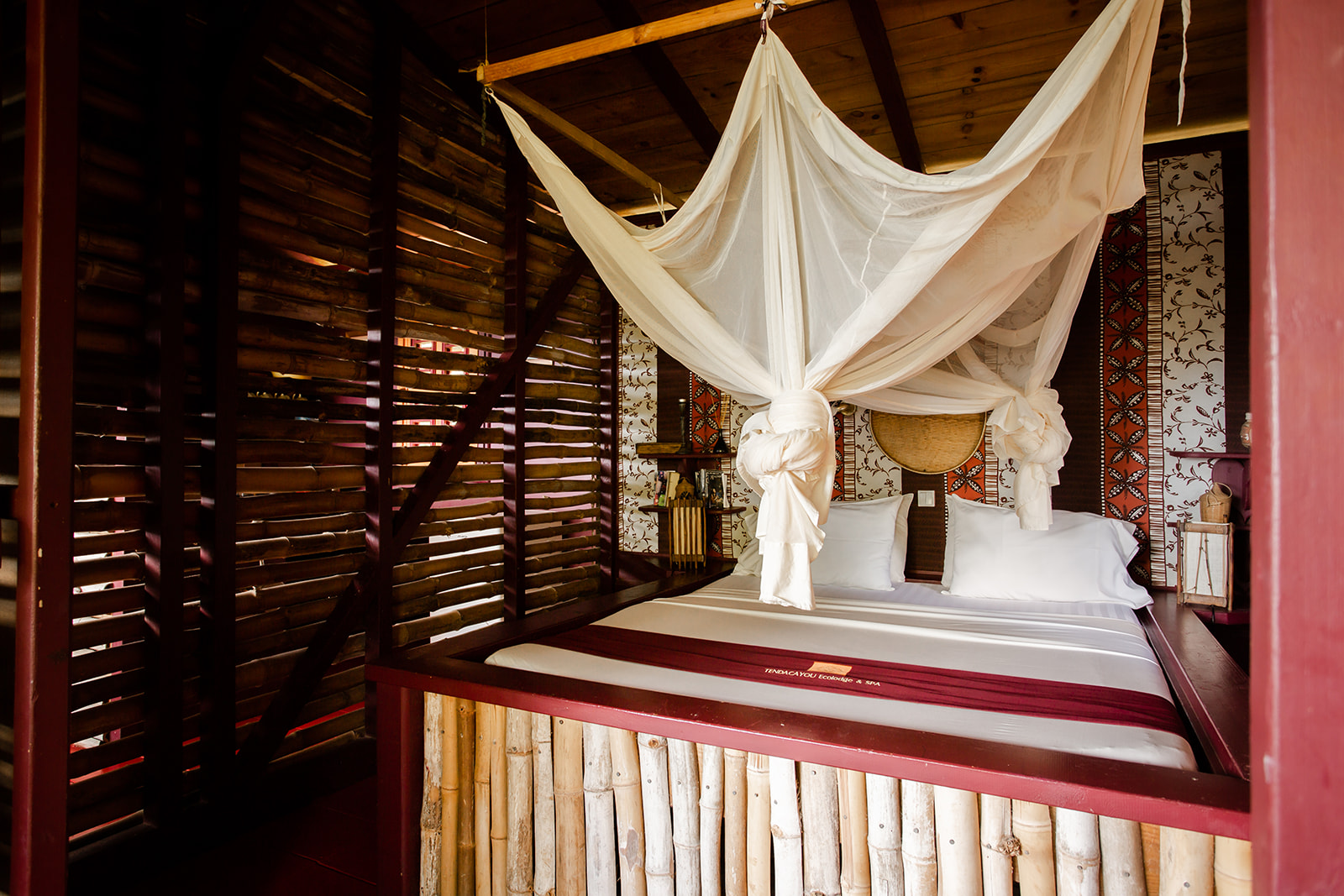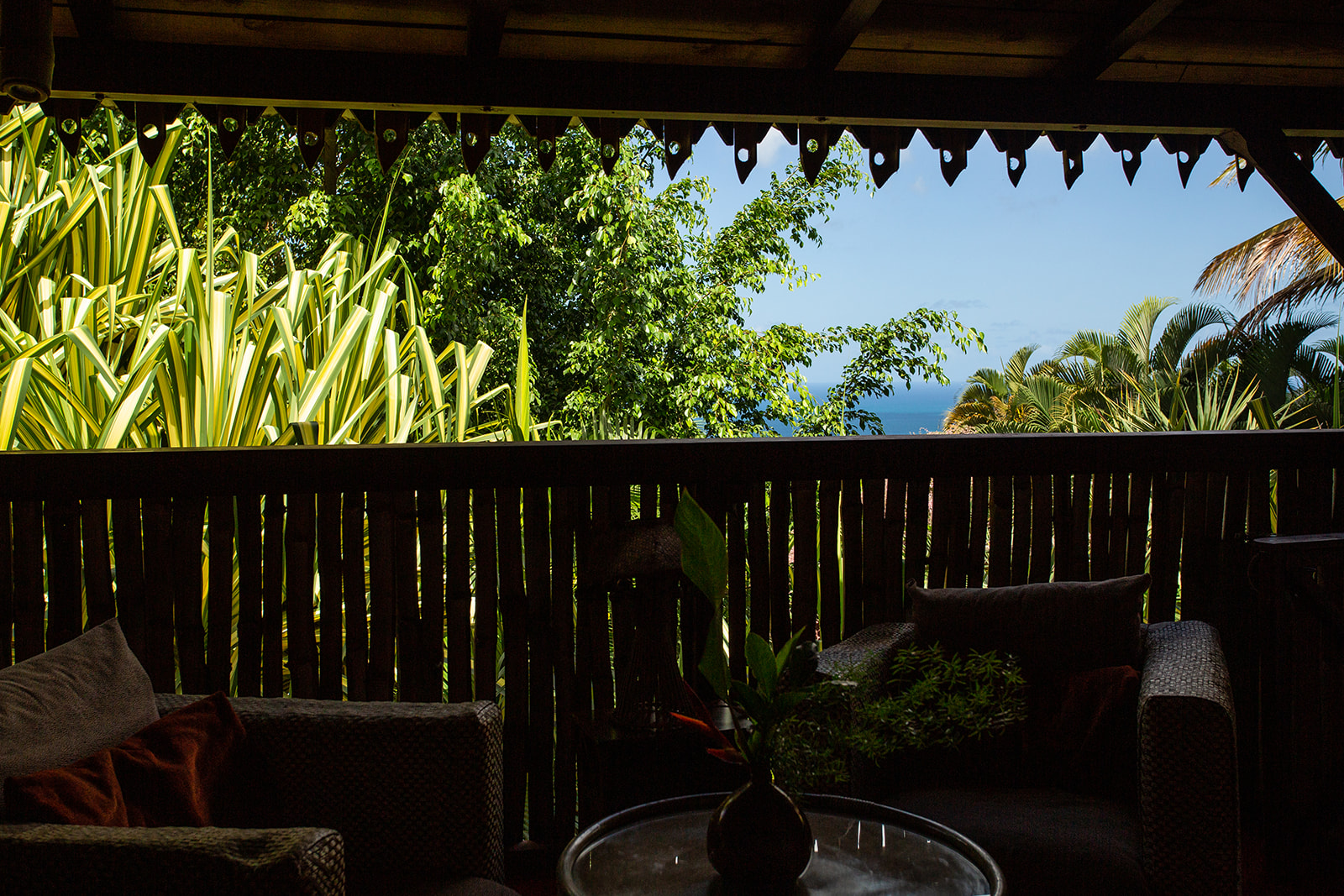 Bougresse – Creole huts and villas in Deshaies
Ethnic chic, featuring wood and bamboo, the Bougresse is a Creole hut where you can practice the art of doing nothing – ideally, of course, as a couple.
Climb a few steps to reach your haven on stilts, surrounded by vegetation. Enjoy the aspacious rose-pink terrace, a delectably bohemian bedroom, and the ultimate in relaxation, a Japanese bath from which to watch the birds go by.
Ultimate relaxation.